NISSAN PROPILOT ASSIST: A STEP TOWARDS SELF-DRIVING CARS
Self-driving cars once sounded like something right out of the imagination of science fiction writers. While such cars now exist, they aren't quite ready for rush hour, so, for most, they remain on the man-I'd-like-to-try-that-someday list.
While Nissan isn't quite ready to bring self-driving cars to the general market, they have taken big steps towards an automated future, and Nissan drivers can enjoy the many incredibly convenient features offered with ProPILOT Assist.
Vehicles with ProPILOT are not self-driving, but they do give you a taste of industry-leading technology—some of the features sound futuristic, but they are available right now!
WHAT IS NISSAN PROPILOT ASSIST?
ProPILOT made its debut on the 2018 Nissan Rogue, and it's now available on the 2020 Nissan Rogue, the Rogue Sport, the Altima, and the LEAF. This step towards a self-driving car is a Level 2 Driver Assistance System with a host of features.
You will still need to keep your hands on the wheel—for now—but there is still much to be excited about!
This hands-on driver-assist technology merges Intelligent Cruise Control and Steering Assist features and can bring the vehicle to a full stop if it detects your hands are not on the wheel and you fail to respond to prompts.
It also:
Stops and holds the vehicle in place during heavy traffic and then brings it back up to speed when things start moving
Speed Adjust by Route slows the vehicle down for off-ramps and tight corners
Automatically adjusts to the posted speed limit
Maintains a safe distance between your vehicle and the vehicle ahead
Deploys visual and audible alarms if no hands are on the steering wheel
So how does it all work?
ProPILOT Assist uses forward-facing cameras and radar along with sensors and control modules to provide the above features. Want to know the best part? You don't have to understand the technology to enjoy the ride. ProPILOT Assist is easy to use, and once you've driven a vehicle with this remarkable technology, you'll wonder how you ever drove without it!
PROPILOT 2.0 IS ON THE WAY
As another step closer to a self-driving car, Nissan is preparing to introduce ProPILOT 2.0. When the 2022 Nissa Ariya rolls onto the lot, it will be equipped with the next generation of ProPILOT Assist: ProPILOT 2.0.
Updated features will bring you closer to a self-driving car and allow you to enjoy a unique driving experience. It's not fully hands-free driving, but you will be able to enjoy hands-off single-lane driving and other updated features.
The Ariya is a great choice for experiencing ProPILOT 2.0 as the smooth drive and powerful performance of this all-electric crossover will make you want to spend as much time behind the wheel as possible!
Are you thinking the Ariya might be right for you? Read about how the 2022 Ariya compares with the Tesla Model Y.
LEARN MORE ABOUT NISSAN PROPILOT ASSIST
Nissan is proud of their forward-thinking technology, and Patterson Nissan Longview is proud to offer this technology to our customers. Stop by to see the ProPILOT-equipped vehicles we have in stock or tell us if you want to be among the first to know when the 2022 Ariya hit the lot in the latter part of 2021.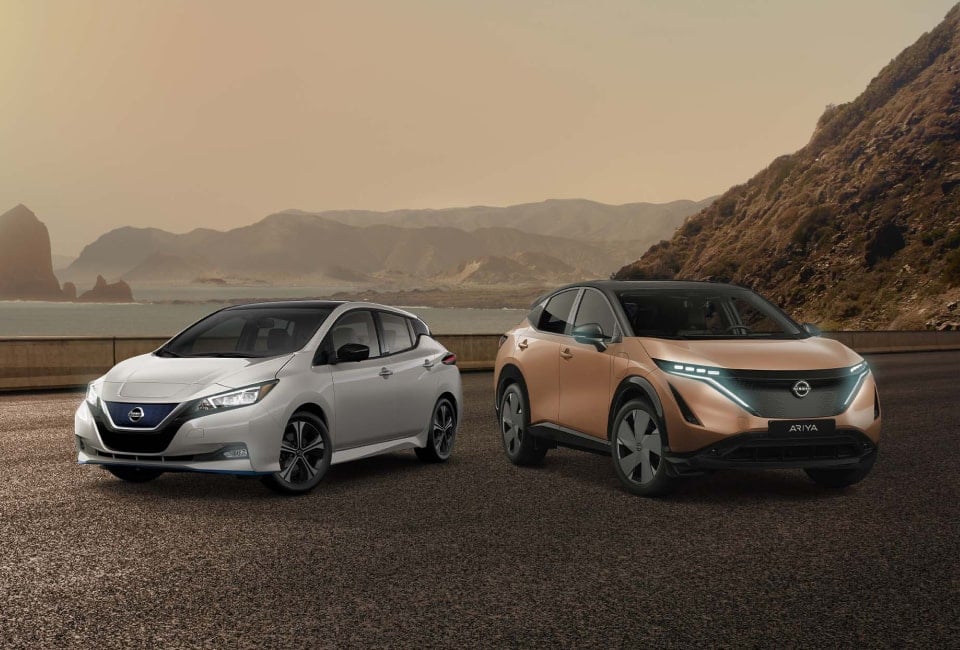 During Nissan's 80+ years in business, the maker has emblazoned their cars…
Read More