WHICH IS RIGHT FOR YOU: NISSAN ARMADA PLATINUM OR INFINITI QX80?
Options are more limited than ever when searching for luxury body-on-frame style SUVs, and any such search must include the highly refined 2020 Nissan Armada Platinum and the sleekly contoured 2020 Infiniti QX80. Both fully-loaded SUVs offer robust and powerful bodies with luxury interiors sure to please your family, whether out and about on the weekend or a cross-country road trip.
Click here to browse New Nissan Armada >>>
POWERTRAIN
Despite the Infiniti QX80 starting at an MSRP of more than $5,500 above the Nissan Armada Platinum price (starting at $60,330), both feature a 5.6-Liter DOHC 32-valve V8 engine, with the QX80 weighing-in at 400-horsepower and 413 lb-ft of torque @4,000RPM, and the Armada Platinum offering a respectable 390-horsepower and 394 lb-ft of torque.
Despite being luxury vehicles, it is worth noting that the Armada has the advantage of running on regular unleaded fuel, whereas the QX80 requires premium fuel, which can cost upwards of more than $0.55 per gallon. Both SUVs offer 4WD and 7-speed automatic transmission and ride on 20×8.0-inch aluminum-alloy wheels. The QX80 Luxe may edge ahead with its included Infiniti All-Mode 4WD.
PASSENGER SPACE AND PERFORMANCE
The Armada Platinum comes standard with a seating capacity for 8, a maximum towing capacity of 8,500 lbs., and a 26-gallon fuel tank that will yield an average of 13 MPG in the city and 18 MPG on the highway.
The Armada outperforms the QX80 with available rear legroom of 41.9 inches versus the QX80's 39 inches. With seating for 7, the QX80 matches the Armada with 8,500 lbs. towing capacity and 13 MPG in the city but slightly outperforms on the highway with 19 MPG.
SAFETY AND WARRANTY
Both SUVs come standard with passenger front-impact airbags, driver side-impact airbags, curtain airbags, side-impact beams, adjustable seatbelts, ABS, traction and dynamic control, front cameras, child rear safety locks, and brake assist. However, unlike its pricier cousin, the Nissan Armada Platinum comes with a rear door alert system to ensure that you check the backseat on exiting the vehicle.
The Armada also boasts an Intelligent Lane Intervention (ILI) system and an Intelligent Blindspot Intervention system as standard, whereas the Infiniti QX80 does not. When it comes to warranty, the QX80 shines with 48 months, 60,000 miles standard, and 72 months for the powertrain. It also offers corrosion perforation coverage for 84 months, and 48 months of roadside assistance with unlimited distance mileage, outperforming the Armada Platinum in every manufacturer's warranty category. However, new Armadas (and all other new vehicles, as well as most used vehicles) bought at Patterson Nissan come with the Patterson FREE Lifetime Warranty, meaning you get more bang for your buck here in Longview.
INTERIOR FEATURES
Both SUVs offer beautifully appointed interiors and premium features that the whole family is sure to appreciate. As you might expect, front dual-zone air conditioning and rear HVAC with separate controls come standard, as does voice-activated air conditioning.
Remote keyless entry, proximity keys, and remote engine start are the same for both vehicles. The Nissan Armada also comes with the addition of a standard AC power outlet, which the QX80 does not have. Cargo tie downs, cruise control, plenty of beverage holders and door bins round out a fully-loaded set of comforts on both SUVs, although the QX80 takes the advantage with an additional 12v DC power outlet for four total.
While both vehicles offer heated driver and passenger seats as standard, only the Armada offers ventilated front seats and heated rear seats on its standard package. Both models feature leather interiors with the QX80 adding carpet front and rear as standard.
The infotainment package on both comes with 13 speakers, speed-sensitive volume, first-row LCD monitors, and Bluetooth phone connectivity. Only the Armada offers rear LCD monitors on its standard package.
The Armada further sets itself apart with the inclusion of an intelligent Distance Control System (IDC) for following distance alerts. Given the difference in the Nissan Armada Platinum price compared to Infiniti QX80, the Armada is the clear winner in overall interior comfort, features, and value.
IS THE NISSAN ARMADA A LUXURY VEHICLE?
Is the Armada technically a luxury vehicle? No, but it's a spacious SUV that thinks it's a luxury vehicle—and you'll be surrounded by high-end features you'd expect to find in a vehicle with a much bigger price tag.
Examples of the Armada's impressive features include:
Tri-Zone Entertainment: The kids can watch a movie while you listen to grown-up music or the news. Road trips just got less contentious.
Dual-Zone Temperature: Driver, front passenger, and rear passengers are each able to control the temperature in the part of the vehicle.
Power Liftgate: Loading gear and groceries has never been easier. A touch of a button on the Nissan Intelligent Key is all it takes to operate.
So while not a luxury vehicle, the Nissan Armada delivers luxury without the premium price.
IS THE NISSAN ARMADA COMFORTABLE?
The Nissan Armada is comfortable in all the important ways. The vehicle seats up to 8, but can easily be adjusted to seat 5, this gives everyone more space to spread out. Sound absorption creates a quieter cabin that enhances the driving experience. The Nissan Armada's seats offer the perfect mix of support and comfort, so you'll feel good on the daily commute and on longer journeys.
WHAT ARE THE DOWNSIDES TO THE QX80?
While an attractive vehicle, the Infiniti QX80 problems can't be ignored. The cramped back seat, limited infotainment options, and singular powertrain option are problematic, but the biggest issue is the price. The SUV is considered a luxury SUV, and that's reflected in the starting price of $66,750. That's nearly $20,000 more than the Armada for similar—and sometimes inferior—features.
CONCLUSION
Both the Infiniti QX80 Luxe and the 2020 Nissan Armada Platinum are beautifully appointed, robust, and high-performing SUVs that are sure to please any luxury buyer. Whether heading to school, soccer practice, Disneyland, or a day on the beach, both SUVs will be a pleasure to drive. But in the head-to-head analysis of quality, performance, MSRP, features, and overall value, the Nissan Armada Platinum is sure to be the number one choice of discerning luxury SUV buyers everywhere.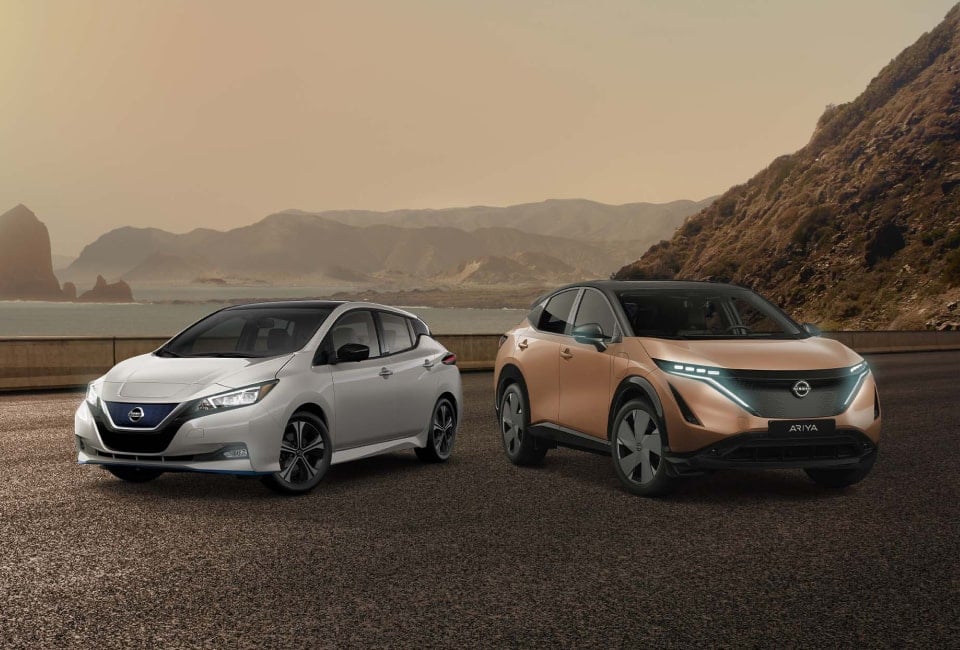 During Nissan's 80+ years in business, the maker has emblazoned their cars…
Read More